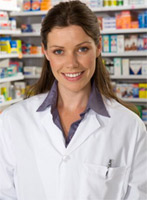 KindaMed Systems at a Glance
KindaMed Systems is a dedicated pharmaceutical resource provider for a totality of solutions to various operators in the health field. Our head office is in Beirut, Lebanon, but our services and clients network goes beyond Lebanon to cover the Gulf & Middle East region.

Selected experienced professionals form the backbone of KindaMed Systems; our teams are of diversified academic backgrounds with wide exposure to all the developments in the health sector. Each of our consultants is trained up to the highest standards and committed to achieving tangible results to our clients.

At KindaMed Systems, we are driven to ensure that every person and organization we serve will receive the greatest possible value for their money.
Currently, we deal with over 6000 clients (Clinics, Hospitals, Institutions and Pharmacies) across Lebanon; with a full range of products and services (to both the Private and Governmental sectors).
We are committed to delivering our products to an ever-widening base of customers. KindaMed Systems has the expertise and the agility to revive dormant products and reshape them using newer marketing methods; and strategic supply processes to ensure maximum accessibility.
We are experienced pharmaceutical resource providers, committed to transparent, cost-effective solutions backed by smooth-running processes.